Electric locomotive EP 5
Electric locomotive EP 5 (E 52) 21534
1925
Special position within the Deutsche Reichsbahn
The EP 5 is an illustration of the special position of the Bavarian railway within Deutsche Reichsbahn, the German national railway company. Following the creation of the Reichsbahn in 1920, the Bayerische Gruppenverwaltung ("Bavarian Group Administration") – the successor to the Bavarian State Railways – was the only organisational unit allowed to develop and procure vehicles independently. In its first procurement program in 1921, the company sought a new electric locomotive design for heavy passenger services. It lacked locomotives that could haul heavy passenger trains on the electrified Bavarian lines and negotiate the tight curves of the mountain lines.
The weight distribution of the "Jumbo"
For better weight distribution, this particularly heavy locomotive, affectionately known by railwaymen as "Jumbo", had bogies at both ends. The brown livery, instead of the usual Reichsbahn green, also pointed to the privileged status of the Bavarian railways.
EP 5 21534 exhibited in the DB Museum entered service on 22 October 1925 and had covered a distance of 1.7 million kilometres by 1968. It was only withdrawn in 1970.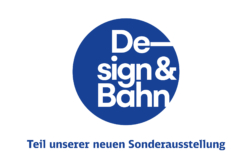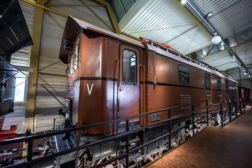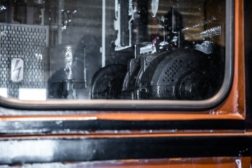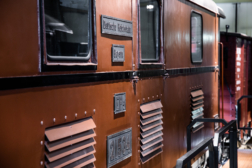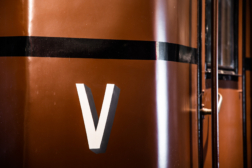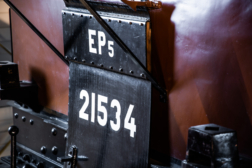 Technische Daten
Hersteller
Maffei/ Siemens-Schuckert/ AEG