ICE 3 mock-up
The fastest train in Germany
1995
With a top speed of 300 km/h the ICE 3 is Germany's fastest train. A full-scale design model can be found in the DB Museum Nuremberg.

A revolutionary drive concept
It is distinguished from its predecessors, the ICE 1 and ICE 2, by both its aircraft-like shape and revolutionary drive system. Instead of a power car at each end, the ICE 3 has electric motors spread along the length of the train. The driver's cabs are in the end coaches, separated from the passenger seating area only by a glass partition.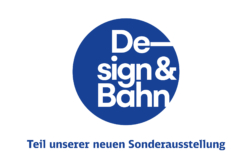 Technische Daten
Höchstgeschwindigkeit
300 km/h (capable of 330 km/h)