Guides
Guided tours for school classes
Pupils find out what the tracks are made of, why steam trains puff smoke and how fast an ICE can travel. The tour is suitable for a wide range of ages. Group work takes place in our new museum education room. There the pupils can take a closer look at the main topics of the exhibition.
Information & Booking
Service centre
Monday to Friday 9 am to 1 pm
(except on public holidays)
Tel.: 0800 32 68 73 86
(within Germany only)

E-Mail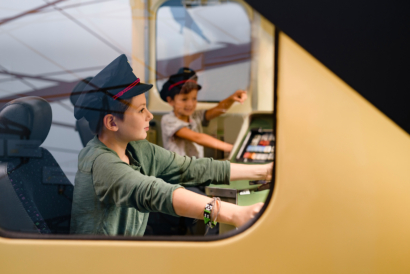 Highlights for kids
This tour offers your pupils a vivid introduction to the early days of the railway. The pupils get to know the most important exhibits, learn how the railways changed people's lives and have lots of fun finding out how a steam locomotive works. This tour is also available in English and French.
Number of participants
No limitation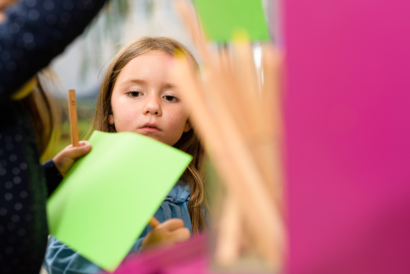 The railway ABC
What things make up a railway? It definitely has to have train engines and carriages. But there is much more to railways than that: for example, tracks, signals and train crew. The pupils expand their transport vocabulary and learn to tell their ballast from their bogies.
Number of participants
No limitation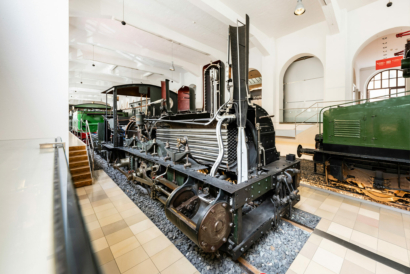 Adler & Co - wie funktioniert die Dampflok
The pupils play the role of passengers on the inaugural journey along the Nuremberg to Fürth line: Germany's first railway. They look inside a steam locomotive and figure out for themselves how it works. Along the way, they find out all about the development of the railway in the 19th century.
Number of participants
No limitation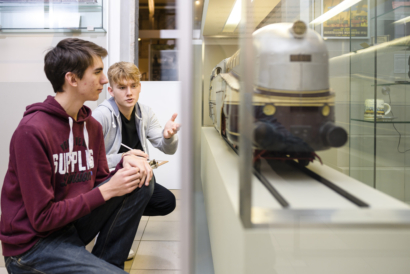 Time-travel at the DB Museum
Today's ICE trains travel from Nuremberg to Berlin in just three hours. But how long did it used to take passengers to cover this distance? The pupils visit five areas of the museum to explore how travel has changed from the steam age to today's high-speed railways.
Number of participants
No limitation
Contact us!
If you would like to book an offer, simply fill out the contact form and we will get back to you promptly.
Visit the DB Museum
Opening hours
Tuesday to Friday 9 to 17 o'clock
Saturday, Sunday, holidays 10 to 18 o'clock
Monday closed
Admission prices
| | |
| --- | --- |
| Adults | 9 € |
| Families (2 adults and up to 4 children) | 18 € |
| Children (aged 6 to 17) | 5 € |
| Reduced price | 7 € |
| School classes (per person up to and including 13th grade) | 3 € |
| Children up to 6 years of age | free |
| Current DB employees | free |